Last week I was invited to attend a breakfast meeting by SG PLUS to discuss the impact the war in the Ukraine may have generally in Sotogrande and the real estate market.
The conclusions were no surprise having both negative and positive impact on the urbanisation. Here are some of the main points.
The price of energy and building materials are rising and putting builders under a lot of pressure. Uncertainty of prices of all types of building materials has made it difficult to quote and guarantee prices. Supply bottlenecks also compound this issue.
Increasing costs are compounding already Covid related cost increases, namely supply chain disruptions. Buildings costs have increased over 20% (some say 30%) making recent quotes by well known local architects difficult to swallow by some clients.
Inflation in Spain is now 9% adding to fears of further price increases.
The price of resale properties is increasing with some vendors, waiting to see how global macroeconomics may further impact the demand for real estate in the area.
The Sotogrande International school is very cosmopolitan with over 40 different nationalities of students. Russians rank third in numbers after Spanish and British children. Could this have an impact?
Enquiries for all types of properties are very buoyant. As Covid has led many to look for a place in the sun in a low-density area, the Ukraine war has made some seek a haven, far away from the conflict. Anecdotally we have had enquires from Germany from individuals seriously afraid of escalation of the war and looking for a place to far from the conflict.
Many enquiries have also come from Baltic countries namely Estonia, Lithuania, and Latvia as well as Poland.
Overall, however it was concluded that the market in the immediate and short term will continue to be buoyant. Sotogrande is mostly a high-end urbanisation, and demand will remain for the rest of 2022.
 How do you think the war is impacting in Sotogrande?
---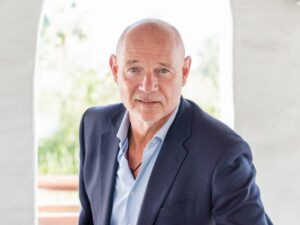 CONNECT WITH CHARLIE!
📲 Mobile +34 607 911 661
✉️ Email: connect@charlesgubbins.com
🔗 Website: https://charlesgubbins.com/
🌴🌴🌴 Noll Sotogrande Real Estate