Many of our clients ask us about getting finance for their property purchases. Some do so before looking for a property and others once they have chosen their dream home in Sotogrande. Many although financially capable of buying without the need of finance just want to take advantage of the very favourable conditions that exist as I write this blog.
Banks?
If asked about options for a mortgage, I have two suggestions to give clients. The first is to point them in the direction of local banks. They are all very happy to assist. Be it BankInter or Santander at the Sotogrande Port, or La Caixa or Sabadell in Pueblo Nuevo, they are all reputable and will provide a good service.
Mortgage Brokers?
The second option is to work with an independent mortgage broker.  A broker provides the advantage of understanding the specifics of the market and should be able to provide a competitive result. If a broker is a client's preference, I would suggest a meeting with Fluent Finance Abroad (FFA). Located in Marbella but now also in Pueblo Nuevo, they have an impressive track record in the mortgage broking business.
FFA have many years of established relationships with excellent lending channels currently active in the Spanish mortgage market, so any potential mortgage client can take advantage of the years of experience. As an independent broker, FFA is free to work with whichever lender will give their clients the most attractive lending proposition at any given moment in time and they will hold the client's hand from the beginning of the buying process until the keys are safely exchanged.
Everyone has their own individual set of circumstances, and FFA has a qualified team to ensure you make the right decisions based on your objectives. They will propose options and recommend a bespoke plan.
I interview Marc Elliott, owner and founder of FFA, do you want to check the video?
I have found clients most appreciate the elimination of the donkey work or groundwork required to find the best alternative and price for their mortgage. This is done free of charge by FFA.
Agreements in Principle.
A real advantage with FFA is the option to get an AIP (Agreement in Principle), even before a client arrives is Sotogrande. From afar, and after initial contact to gather qualification data such as …. how much cash they have for the purchase…. their income source and means of proof of income….. plus any other relevant information that could have an impact on their qualification for a mortgage, one of FFA mortgage advisors will be in contact to explain how things work in Spain and answer questions.
From a real estate agent's perspective having a client preapproved for a mortgage helps enormously. Basically, they become a cash buyer as the client is fully qualified with a clear indication of their purchasing power. Knowing approximate figures regarding how much can be borrowed, approximate monthly payments and the amount needed to complete the purchase saves a lot of time and stress.
FFA will only charge once they formally apply for a mortgage on a client's behalf.
---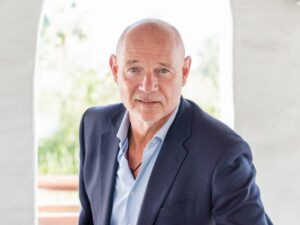 CONNECT WITH CHARLIE!
📲 Mobile +34 607 911 661
✉️ Email: connect@charlesgubbins.com
🔗 Website: https://charlesgubbins.com/
🌴🌴🌴 Noll Sotogrande Real Estate