Technology advances our world, and the digital world has accelerated how we communicate and how we deliver messages. This is reflected in the way we show the world who we are and communicate via social media platforms. In turn the digital age has made us more aware of how we are perceived publicly. For me, the image I try to portray and the messages I send out, help clarify my professional mission, my skillset, and personal values. I try to project the right and best image of my personal and professional brand. To do this my message must be genuine and I try to demonstrate my specialized expertise and offer a broad perspective of Sotogrande to expand the reach of my message.
My core message is all about real estate. Specifically, about delivering the dream of home ownership in Sotogrande. It's what I do, and I craft my strategic image around it. This is my point of differentiation and what makes me "me" in my specific industry.
Connect with my Social Profiles:
I do things my way offering my specialized expertise. Buying or selling a home is a significant life event and represents a notable milestone in anyone's life. I understand my client's needs, I am competent in real estate matters, experienced and well known in the community. I am trustworthy and have a good reputation and track record… and most importantly I communicate well. Many of my messages capitalize on my expertise and I share information and demonstrate it regularly. Showcasing expertise is an essential element of crafting an image.
YouTube to showcase our Portfolio
Each Social Media has a specific goal. I use YouTube to upload some of the virtual tours we do for our clients.
INSTAGRAM AS A DIRECT LINK TO OUR COMMUNITY
For example, I use Instagram platform where I post every day and I try to be relevant and stay informed about the Sotogrande world around me, and so try to create relevant messages for my audience. This may be superficial. But it is also strategic!
SOCIAL MEDIA AS A PUBLIC IMAGE ON TODAY'S DIGITAL WORLD
I pay special attention to the way I present myself publicly as it affects the perception of Noll Sotogrande. Crafting an image that is authentic, but strategic, is an essential skill in today's digital world.
What would you like me to post about? Share your ideas! I would love to hear from you, reach out via WhatsApp 📲 +34 607 911 661
---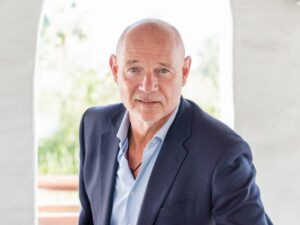 CONNECT WITH CHARLIE!
📲 Mobile +34 607 911 661
✉️ Email: connect@charlesgubbins.com
🔗 Website: https://charlesgubbins.com/
🌴🌴🌴 Noll Sotogrande Real Estate